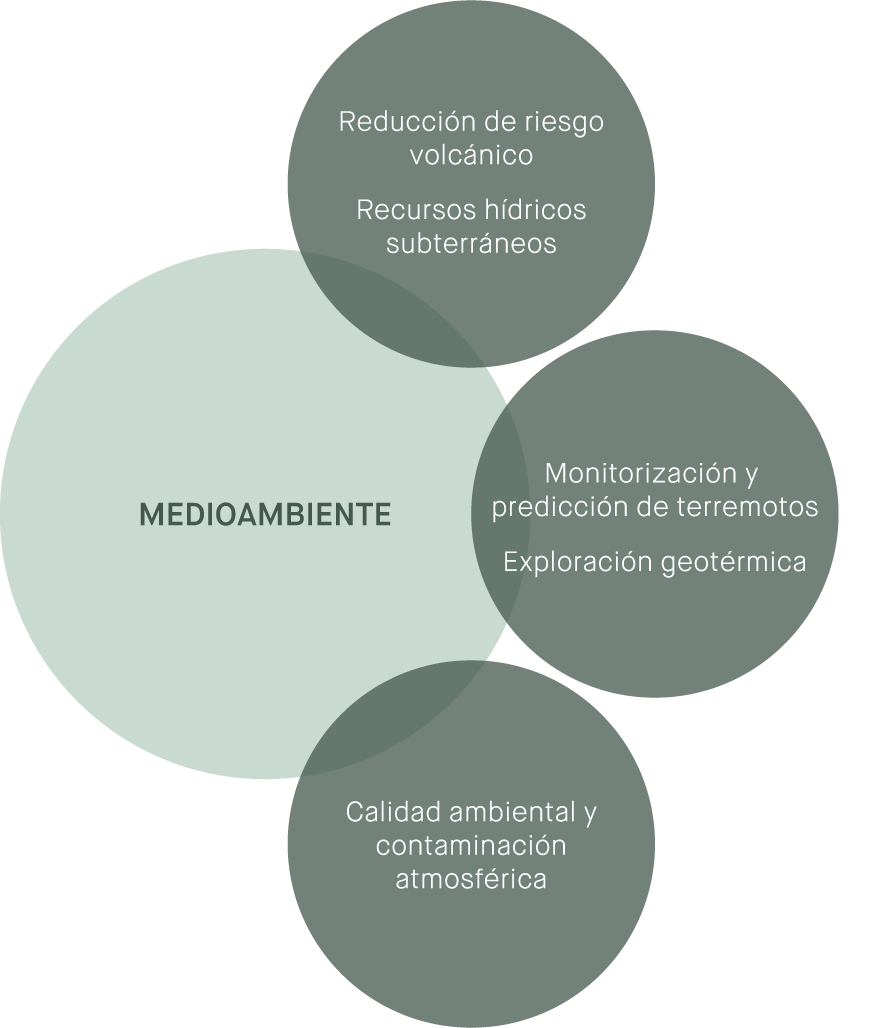 EL ÁREA DE MEDIOAMBIENTE
El Área de Medioambiente del ITER se puso en marcha en 1997 con el principal objetivo de mejorar la gestión del riesgo volcánico en Canarias y en otras regiones con riesgo volcánico como Japón, Papua Nueva Guinea, Costa Rica, Nicaragua, El salvador, Cabo Verde, Italia, Ecuador y Azores, a través del avance del conocimiento científico, la cooperación, la formación y la divulgación.
Paralelamente a esta línea de investigación, las actividades del Área de Medioambiente se encuentran relacionadas con los recursos hídricos subterráneos y con la calidad ambiental, más concretamente con el análisis y evaluación de contaminantes atmosféricos mediante el uso de sensores ópticos remotos.
Otras de sus líneas de investigación se encuentran relacionadas con la monitorización y predicción de terremotos mediante el empleo de técnicas geoquímicos, así como la exploración de recursos geotermales mediante métodos geoquímicos.
Así mismo, cabe destacar el importante trabajo que realiza para acercar la ciencia y los volcanes a la sociedad mediante el desarrollo de programas de divulgación científica y de concienciación publica entre los que destacan "Planeta Vivo Radio", "Teleplaneta" o "Canarias: una ventana volcánica en el Atlántico".
Marta Difusión Marta Difusión
2018-01-19T13:39:24+00:00
Strengthening of R+D capacities for the monitoring of volcanic activity in the Macaronesia region.